Mercy is Just My Name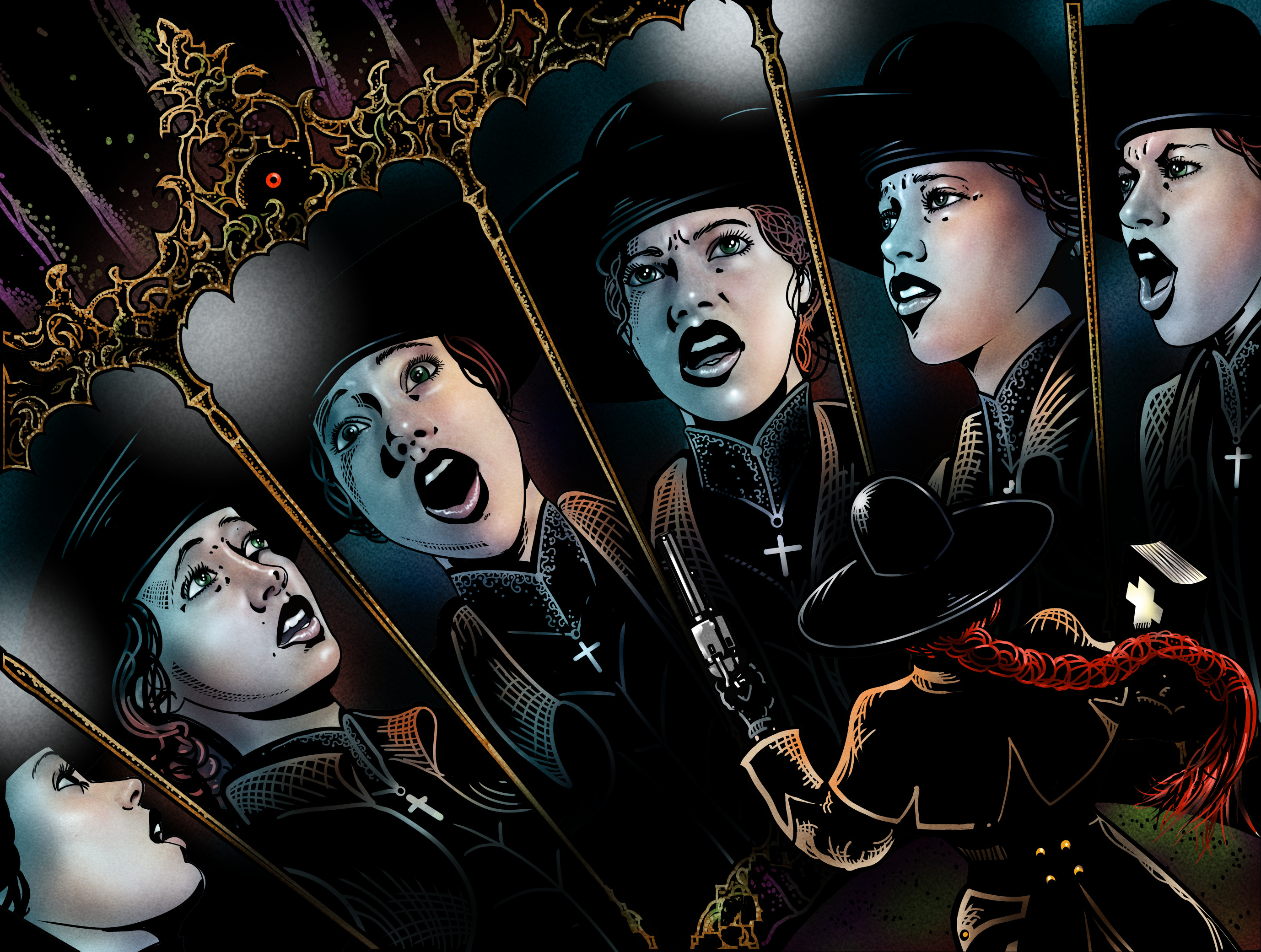 Introduction
"Mercy is Just My Name" is a classic revenge-fueled spaghetti western with a supernatural and steampunk twist.
Best described as "One-Eyed Jacks" meets "Shadow Over Innsmouth" meets "Twenty Thousand Leagues Under the Sea."
"Mercy" has appeared in many formats, phone-optimized webcomic, motion book, e-book graphic novel, and now a series of prose short stories.
Gallery
Here is the newest art and the best images from the series: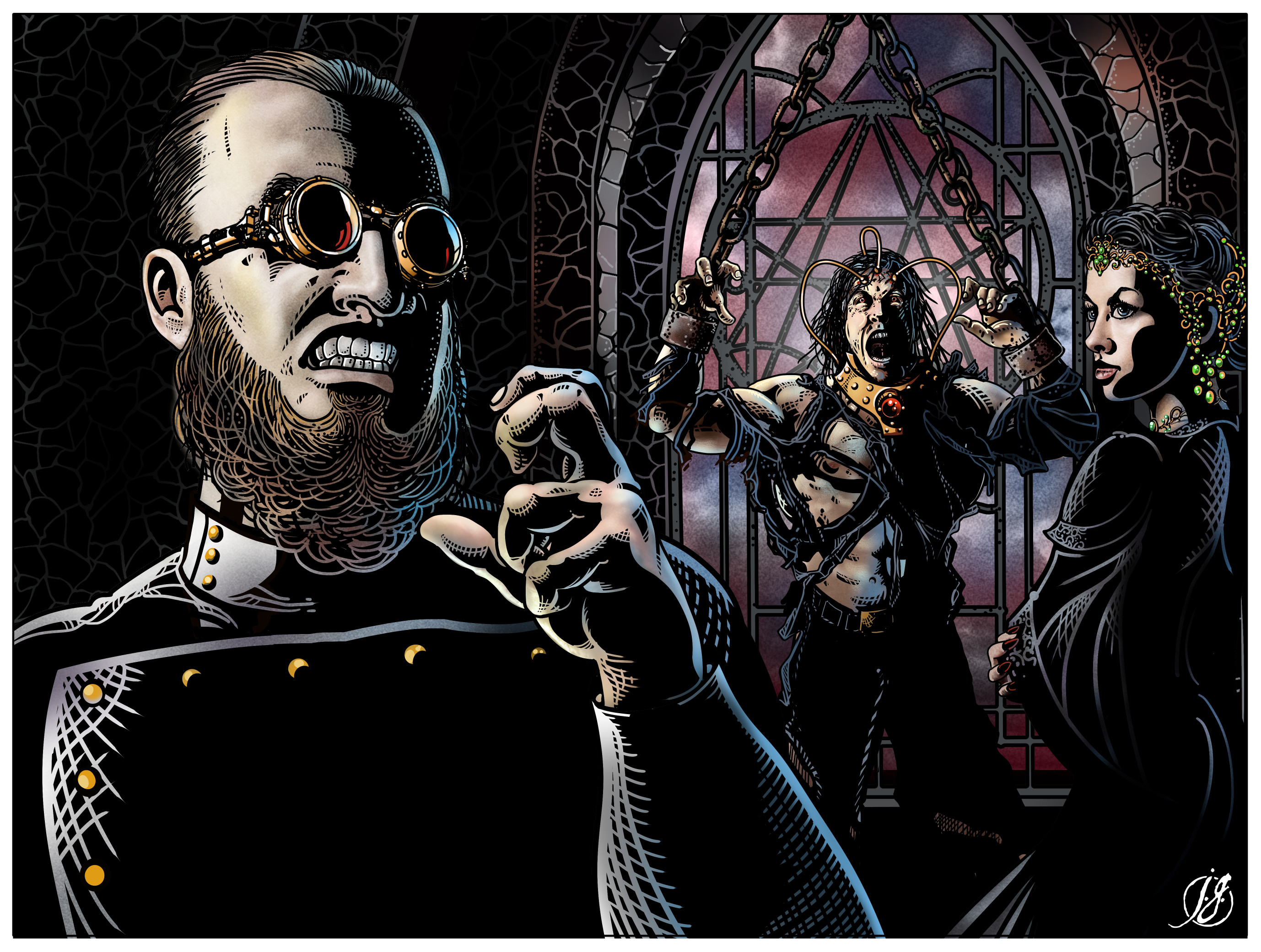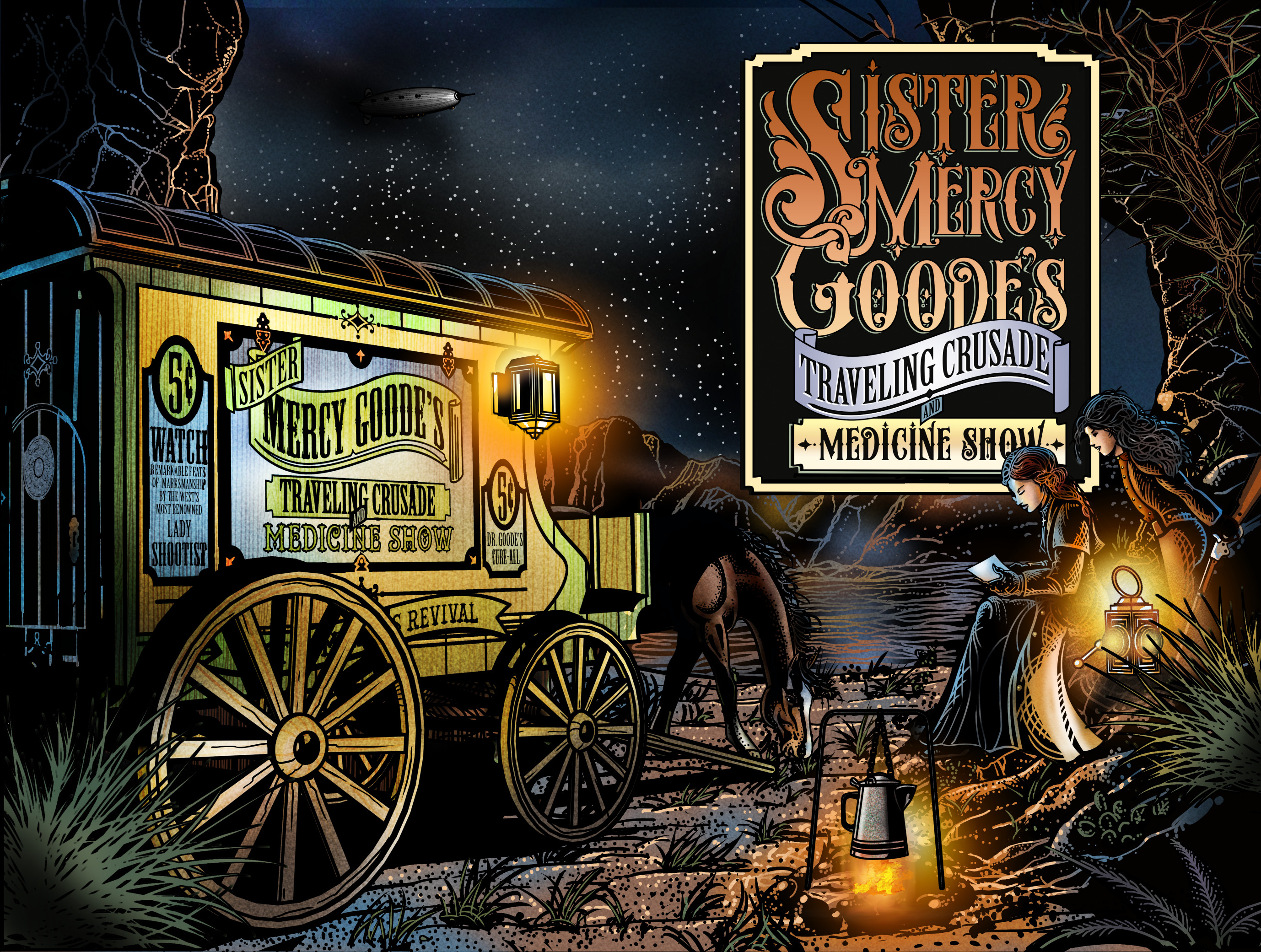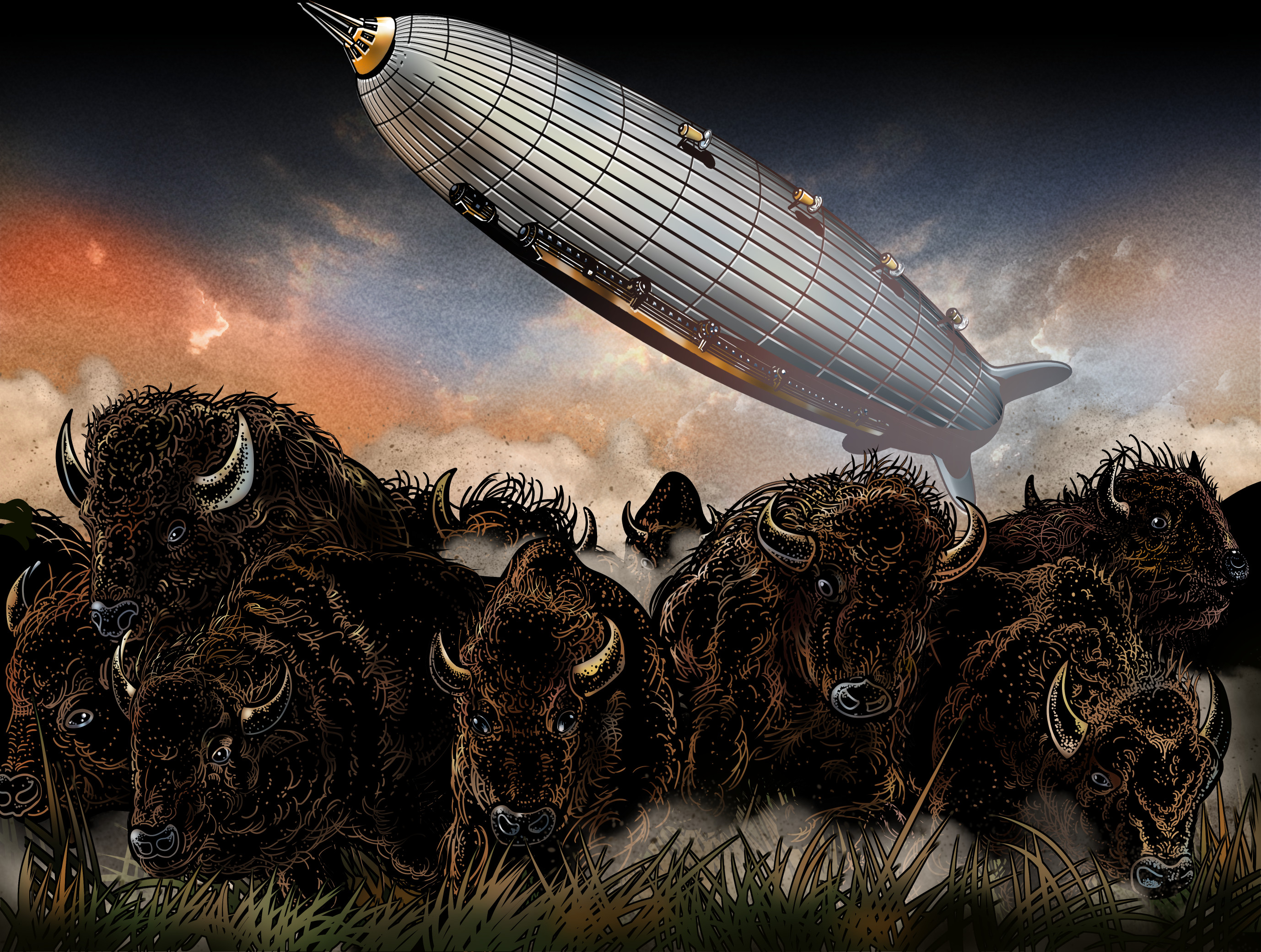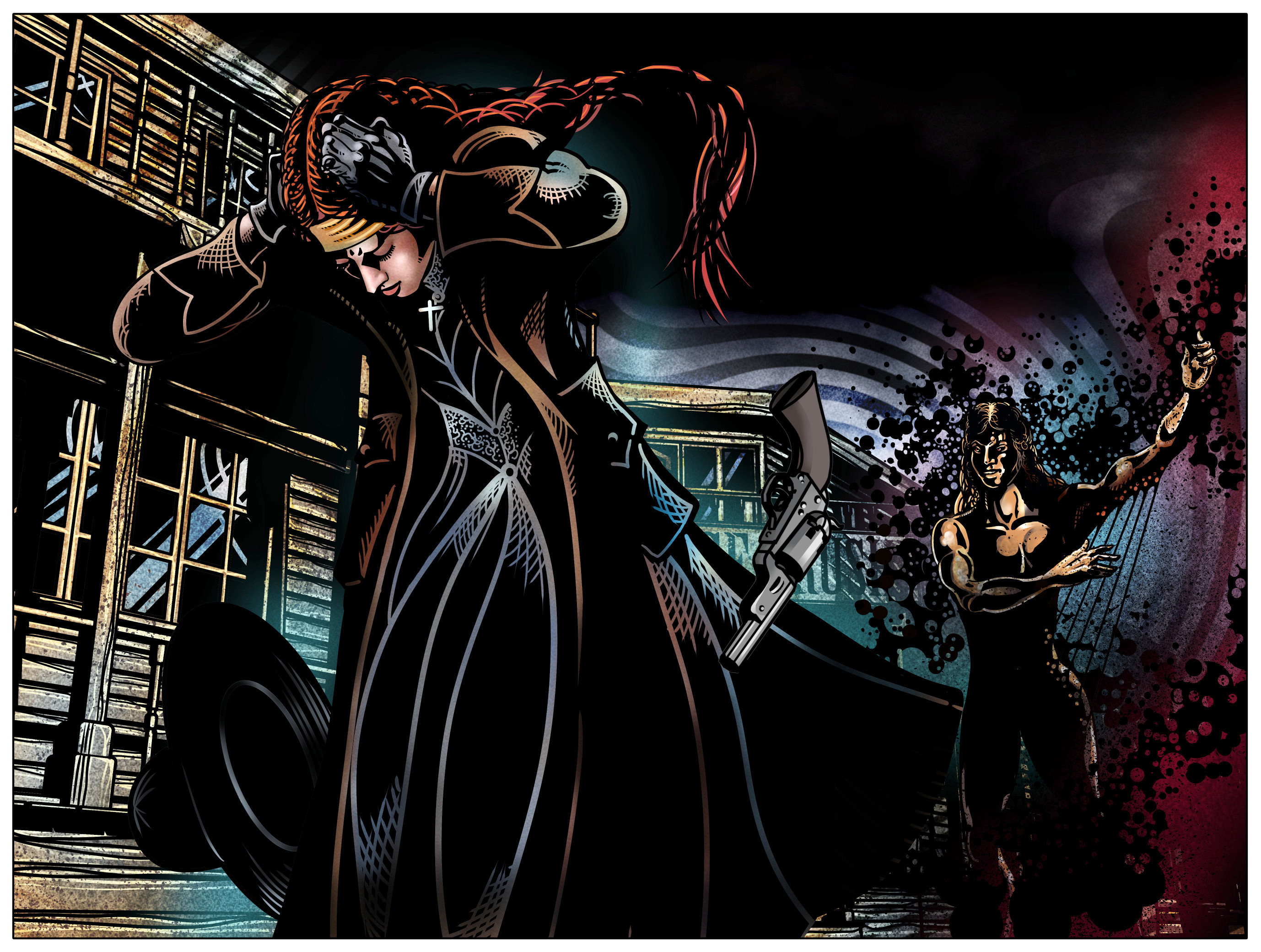 The Complete Graphic Novel
 "Mercy"  is available on Amazon.  Issues 1-7 are live now.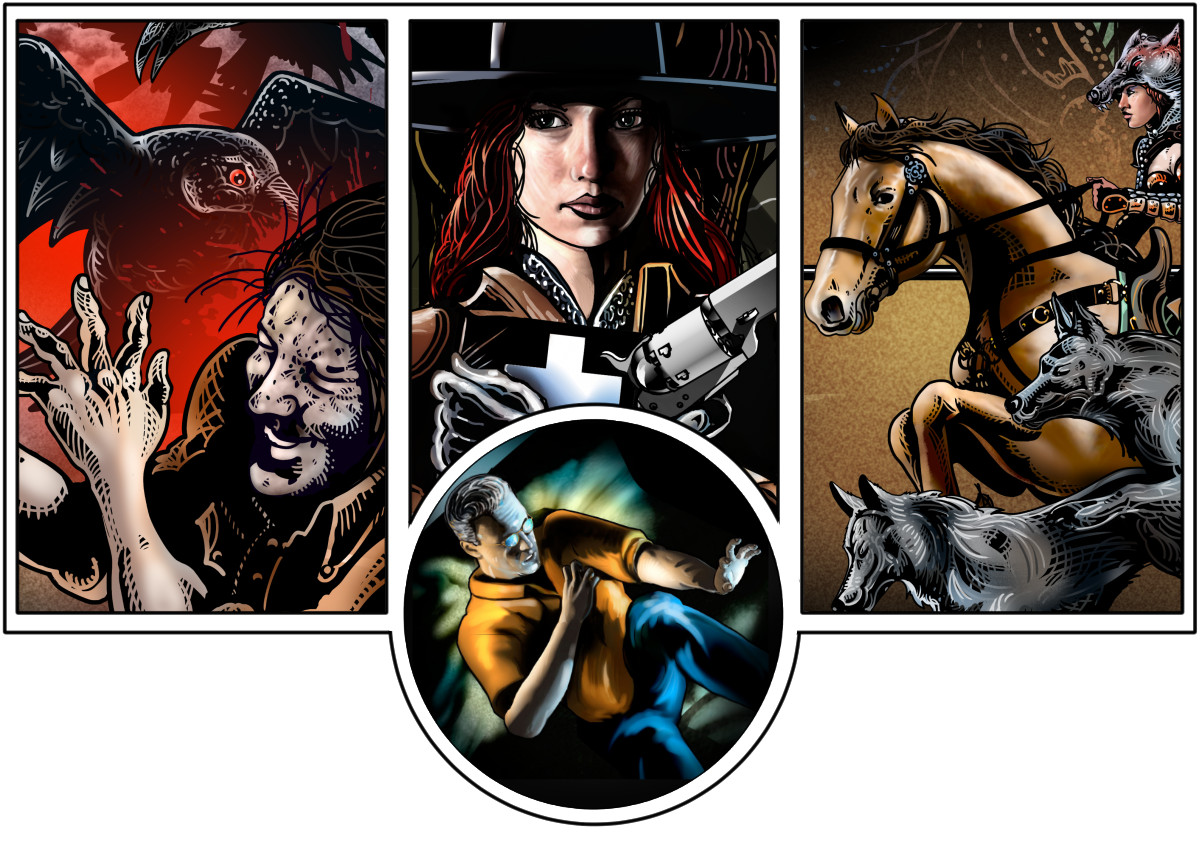 Jon Gerung
Former desert dweller and corporate refugee Jon Gerung is an intermedia designer who now lives in the Pacific Northwest with his wife and a pair of Kaiju-sized dogs.
He is an avid reader, radio drama fan, and artist who enjoys creating in various mediums.
Jon Gerung has published graphic novels, interactive motion books, and prose short stories.
You can find out more about his projects at: